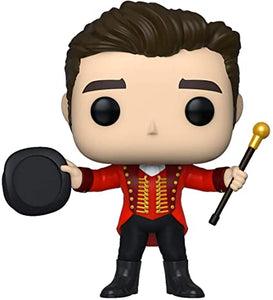 From Funko's popular "POP!" series comes this cool vinyl figure. It stands approximately 9cm tall and comes in a window box packaging.
Bring some showmanship to your collection with Pop! P.T. Barnum, Pop! Phillip Carlyle, Pop! Anne Wheeler and Pop! Bearded Lady.
If you collect the box as well as the figure and you're concerned about the condition of the box, please contact us before purchasing and we can supply you with a product photo.