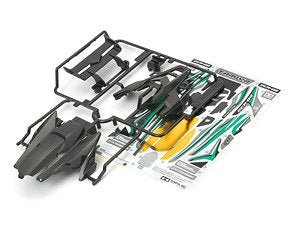 It is a part useful for dressing up the machine.
DCR - 02 (DECLOS - 02) This is a color variation part of the body. 
Adopt gunmetal which can be finished in impressive fearless from turning from vivid yellow. 
By recombining the three-piece body, you can enjoy color coordinating easily, and the front cowl and the rear cowl can be combined with DCR - 01 (DECROS - 01). 
With a dedicated sticker.